What is a Proofreader?
Proofreaders, also known as copy editors, ensure that written materials are clear, consistent and accurate before they're published either online or physically (in a newspaper or magazine). They correct spelling and grammatical errors, tinker with sentences and reword writing using formal style guidelines to ensure that copy (the content that encourages people to buy goods or services) fits a brand or organisation's tone of voice (TOV).
As a proofreader, you'll work on a wide range of written publications, from websites and blogs to newsprint, journals, whitepapers and scientific research. But the job requires more than just a head for spelling and grammar. You'll need to grasp TOV, language style and brand identity, all while keeping specialist requests from clients and customers in mind too.
Proofreaders work in a surprisingly broad range of industry sectors, including news and current affairs, publishing, media, marketing and for local authorities. Many also work on a self-employed basis or as part of an agency specialising in proofreading and copy-editing projects.
While the typical duties of a proofreader vary depending on the business, client and subject matter, here are a few examples of the things you'll be responsible for in a copy editor role:
Correcting spelling and grammatical errors
Liaising with copywriters, editors, writers, authors and other stakeholders
Resolving issues relating to text and copy inconsistencies
Checking for potentially libellous copy within newsprint and other publications
Typesetting and helping with publishing layouts
Working with a range of publishing systems and content management platforms
Creating brand books and TOV guidelines for brands
Staying up to date with new and emerging language styles, variations and trends
Accurately cataloguing articles within complex archives
Managing business activities (though this typically only applies to freelancers and self-employed proofreaders)
What Qualifications Do You Need to Become a Proofreader?
As you might expect, proofreaders will need to demonstrate a near-perfect command of written English if they want to climb the career ladder. That means gaining the right qualifications, the first of which is English.
While all school students in England are required to sit an English GCSE, that isn't the case for non-UK residents. So, if you're interested in a career as a proofreader – or in any media or publishing-related field for that matter – attaining an English Language IGCSE is the first step.
From there, most proofreaders look to an undergraduate degree as a means of securing an entry-level position, for which an A-level in English Language may be useful. As for what to study at university, English is the obvious choice, but there are other options depending on the area of proofreading you want to get into – from social sciences and journalism, to marketing, media or a science-based degree (especially if you want to work for a science journal).
To demonstrate to employers that you have the skills and desire to make a career out of proofreading, it may be prudent to secure a specialist qualification. Our Level 4 Proofreading Diploma offers a deep dive into grammar, punctuation and the common problems people face with the written word. Including this on your CV could help you stand out above the competition and secure your first step in a proofreading career.
Qualifications aside, it's also a case of staying on top of the English language's ever-evolving quirks and learning new practices and techniques on the job. If you're interested in becoming a freelance proofreader, it can also be useful to get involved with organisations like the Society for Editors and Proofreaders (SfEP) and the Publishers Association, which offer various courses and training as well as the opportunity to add your CV to a freelancer directory.
How Much do Proofreaders Earn?
Salaries for qualified proofreaders vary enormously, with experience being the main driver of how much you'll earn both in an in-house role or working on a self-employed basis.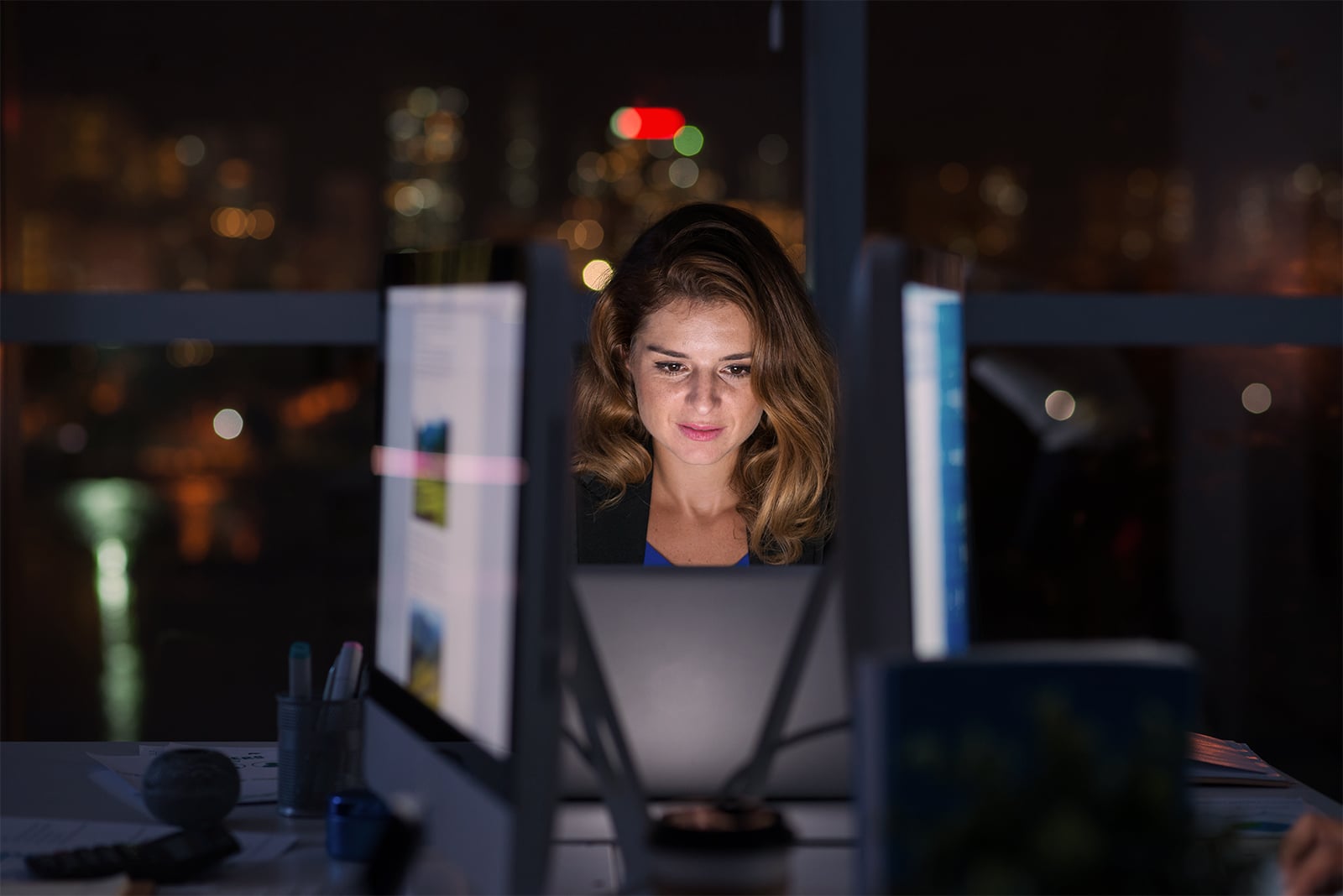 At the beginning of your career, you can expect a salary of around £20,000, but this could be more or less depending on the industry and your employer's pay scale. This rises to around £24,000 to £26,000 for mid-level proofreaders, with senior copy editors fetching over £30,000 after gaining five or so years of experience.
If you opt for the freelance proofreading route, you'll earn less initially but may be able to make more in the future. For example, in 2019, the SfEP reported that the average rate for freelance proofreading is around £25 per hour, based on the average cost for a mid-level editor. That equates to a significant salary when calculated on a weekly and monthly basis.
How much does a Proofreader earn?

£20,000

beginner/apprentice
What Type of Person Would Suit Being a Proofreader?
Proofreading is one of those jobs that sounds like anyone could do it, but it's way more challenging than you'd expect. You'll need patience, focus and self-motivation to succeed, not to mention a serious head for spelling and grammar, all while working accurately under pressure.
To help you decide if a career as a proofreader is the right fit for you, here are some of the attributes and traits that suit the profession:
Focused, motivated and reliable
Excellent written and verbal communication skills
A self-starter who is comfortable working by themselves
A strong command of written English, giving you the confidence to make informed editorial decisions
An interest in the English language, written word and changing editorial trends
Hardworking and determined
The ability to work well under pressure
Outstanding team-working, organisational and time-keeping skills
A professional attitude
What Are the Benefits of Becoming a Proofreader?
Proofreading isn't for everyone, but those with a passion for all-things English will love the unique challenges it brings. It's a career that combines both creativity and analysis, not to mention a lot of time working alone, which is exactly what some people crave.
Here are some of the benefits you can expect as a qualified proofreader:
Job satisfaction – there's something rewarding about taking the first draft of a recently written article and whittling it into something that's ready for print. If you get a kick out of red-penning grammatical errors and rewording sentences (or if misplaced apostrophes really grind your gears), it could be the perfect job for you.
Creative – in the right field, proofreading can be a hugely creative job, with lots of editorial freedom to revise copy how you see fit.
A good combination of solo and team working – if you enjoy working alone with occasional team time, proofreading is a great option. You should be a motivated self-starter for the role, but should be ready to respond to client requests and team meetings as and when they come up.
An opportunity to build on your skills – becoming a proofreader isn't a static career choice. After a couple of years in the industry, there's every chance you could take a step into different areas, whether that be copywriting, editing or working in a similar role. We'll give you some pointers on career progression below.
Excellent work/life balance – whether you work for a business or you're self-employed, proofreading allows you to work anywhere, anytime, so a good work-life balance is more than possible.
What Career Progression Can You Expect as a Proofreader?
Proofreaders are by no means tied to editorial duties forever. The role often serves as a stepping stone into other media-related professions, whether that's copywriting, scriptwriting or publishing and book editing.
Within the profession itself, you may begin your career as an entry-level editorial assistant, before eventually becoming a full-time proofreader or copy editor. From there, a promotion may find you managing your own team of editors or taking on other key responsibilities, like typesetting, designing and managing budgets.
As a freelance proofreader, career progression comes in the form of a larger take-home salary and more challenging projects. With training and experience, you may also branch out and offer other services, including copywriting and creating brand style guides.
Got your eye on a career as proofreader in the near future? At Oxbridge, we offer both GCSEs and A-levels in English, which could help you on your way to becoming a qualified proofreader. For more information, visit the homepage or get in touch with our experienced learning advisers on 0121 630 3000.